There are more VR headsets on the market than ever before. Who can keep track on this? We will help you!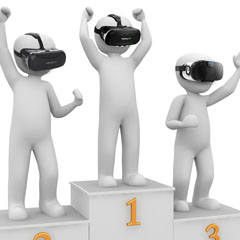 We have created a top list of available Smartphone VR headsets for you. This chart is created to help you make your choices easier. It is not surprising, the Elegiant 3D VR is first placed on our list. The price-performance ratio is simply unbeatable. But the Tepoinn 3D VR is just behind it, it is almost identical though. Only small details show the differences here.
Those two vr headsets are followed by the HooToo 3D VR, which has an integrated magnetic switch – actually a big advantage. But the headset lacks a few small points when it comes to the wearing feeling.
The Samsung Gear VR appears on place 5 in our list – there is nothing to complain about, but the high price is a little disadvantage.
NOTE: We excluded the Google Daydream View from our list. Reasons: It allows to use Google Daydream, the "successor" to Cardboard. Furthermore, the Daydream View can only be used with selected smartphones. The Daydream View should not be compared directly with other Smartphone VR headsets on the market.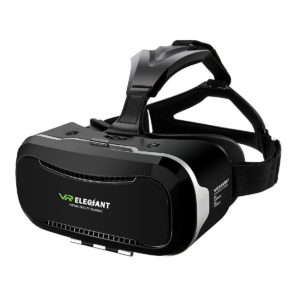 1. ELEGIANT Universal 3D VR

Very comfortable design
Adjustable head mount
Distance between eyes and lenses can be set separately for each eye
Great value, nice price-performance ratio for about 25$
With ELEGIANT Universal 3D VR you can not go wrong. The price is more than adequate. You may discover many beautiful and pleasant hours in your virtual reality. There is also a Bluetooth remote control which comes directly from Elegiant. Our experts have also found a suitable QR-Code: Elegiant QR-Code
---
2. Tepoinn 3D VR

Adjustable head mount
Distance between eyes and lenses can be set separately for each eye
Very good value price-performance ratio for abour 20$
---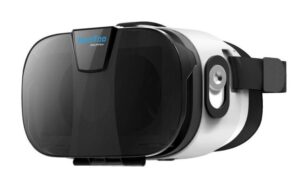 3. HooToo 3D VR Box

Leight weight, thus comfortable to wear
Abjustable head mount
Integrated magnetic switch
Good value, nice price-performance ratio for about 25$
---
4. Pasonomi 3D VR

Nice comfort

Integrated magnetic switch

Price-performance ratio is OK for about 30$
---
5. Samsung Gear VR

Nice comfort
Integrated controls
Exclusive Oculus Rift apps
Only fits for a couple of Samsung smartphones
Bad price-performance ration: about 50$
---
6. VR Shinecon 3D

Solidly built
Wearing comfort relatively good

Value for money OK: about 10$
---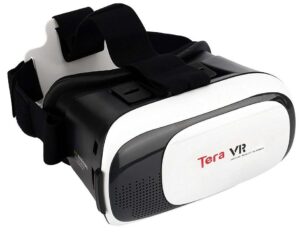 7. Tera VR Box 2

VR experience OK

Adjustable headmount
Value for money O.K. with about 20$
---
Does your favorite have no magnetic switch? Do not worry!
Many people ask it it makes sense to buy a vr headset without a magnetic witch on it. You can choose a slightly cheaper vr headset model and order a remote control in addition. Your need to 'click' in some apps. There are also other solutions e.g. Bluetooth mouse, or our walkaround (add a mangetic switch to your vr headset).
But the best solution is still the good old remote control: VR headset remote control
Wie funktioniert VR mit dem Handy?
Wie VR mit dem Handy funktioniert kannst du hier erfahren: Wie funktioniert VR mit einem Handy?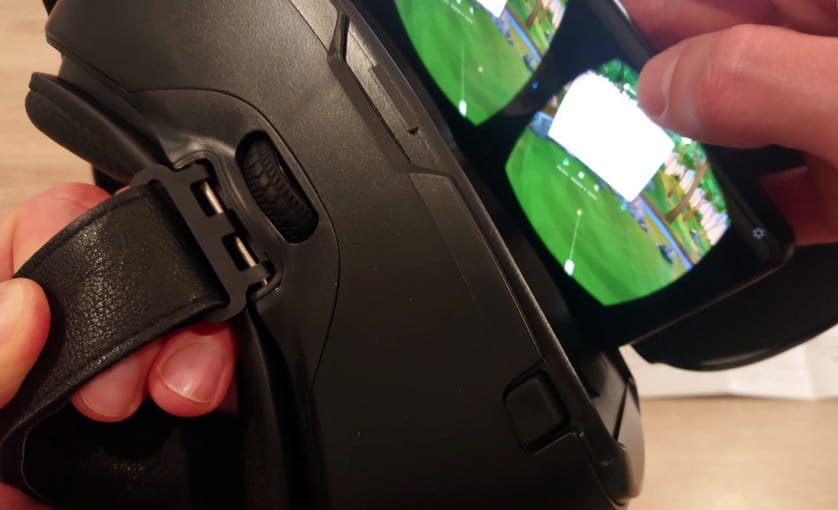 (Wie VR mit dem Smartphone funktioniert, erfährst du hier: So funktioniert VR mit einem Handy)
Mehr von VR-Junkies